Stephen King News

---

Dreamcatcher the movie's official web site: http://dreamcatchermovie.warnerbros.com



"The Dead Zone" premieres on USA Network on Sunday, June 16th at 10:00p.m. (ET/PT). It's based on characters from the Stephen King novel and it's produced by Michael Piller ("Star Trek" franchise). It stars Anthony Michael Hall, Nicole deBoer ("Star Trek: Deep Space Nine"), comedian John Adams ("The Parenthood," "Girlfriends"), Chris Bruno ("All My Children," "Another World") and veteran actor, David Ogden Stiers.




Order your copy of the upcoming Stephen King book Everything's Eventual! The newest book from King is availbale through Amazon.com!! Order it now!



You can also pre-order Stephen King's next book From a Buick 8 on Amazon.com. This book will be released in September. Pre-Order it now!



STEPEHEN KING and his band the Rock Bottom Remainders are doing a Halloween benefit concert for our charity, AMERICA SCORES. Their goal is to help raise money for our literacy programs which help thousands of kids in inner-city public schools. The greatest thing you could do, would be to upload this advertising banner on your site to promote ticket sales.

100% of this event is charitable, so you would truly be doing a wonderful thing for kids who rely on our program--Plus, what a great way to promote our favorite author!



We are currently in the process of switching web hosting services and you may find certain sections of the web site not working properly. We are making the transition as quickly as possible and hope to have the whole transition completed within a few days. We are also re-designing the web site with a whole new look and easier usability. Look for the new web site to be online soon!



There's an article written by SK in the November 1 issue of Family Circle magazine. It's "What You Pass On". I know it's not the first appearance of this, but it's about giving and about not taking it with you.



To celebrate what is certain to be the publishing event of the year, HarperCollins has launched the Black House website, a stunningly creepy treat to whet the appetite of fans of both of these brilliant authors. www.fireandwater.com/blackhouse



On the offical Black House site I found a list of apperances that King and Straub will do for Black House. It looks like Peter will do many more apperances thank King. Here is the list:

National TV
9/14: NBC-TV "Today Show" with Stephen King and Peter Straub


Peter Straub's Author Tour Events
New York, NY
9/15: Barnes and Noble Union Square
9/15: Partners and Crime Lunchtime Signing
9/23: New York Is Book Country/New York Times Mystery Tea


Seattle, WA
10/20-21: Northwest Bookfest


Dallas/Ft. Worth
10/24: Fort Worth Star Telegram Author Luncheon


Milwaukee, WI
10/31: H.W. Schwartz/Halloween Reading and Signing


Miami, FL
11/17-18: Miami Book Fair


Satellite Radio:
9/18: Peter Straub Radio Drive


On-Line
9/19: Yahoo! Chat with Peter Straub


National Print
Fangoria Magazine: October Issue




Check out King's offcial site http://www.stephenking.com for some exciting Dark Tower news! You can download 28 pages of Dark Tower V for free starting today!

In other news, there is another live version of King's "L.T.'s Theory of Pets" available FREE of charge for download at BN.com!

http://www.barnesandnoble.com/bookshelf/horror/king/king.asp

Scroll down at a bit and you'll find:

Stephen King in RealAudio

Listen to Stephen King read his short story "L.T.'s Theory of Pets." This reading was recorded at The New Yorker's 75th Anniversary Festival in May 2000.



News from Grant Books!!!

Donald M. Grant, Publisher, Inc.
Welcome to issue #6 of our Newsletter
Special BLACK HOUSE issue
August 21 2001


---------------------------------------------------------------------------
1. New TALISMAN edition and unsigned BLACK HOUSE
2. How to order
---------------------------------------------------------------------------


1. Here's the news most of you have been waiting for. You can now place your order for BLACK HOUSE.

We plan to have the signed and numbered edition shipping in time for the holidays.

This newsletter was held up until we had received permission from Random House to publish a new edition of THE TALISMAN. That permission came just a few days ago.

So, we are also publishing a 3,500 copy unsigned, slipcased edition of BLACK HOUSE along with a new matching edition (with all new illustrations by Rick Berry) of THE TALISMAN. This will be shipping in the spring of 2002. There are no restrictions on who can buy these slipcased sets. Retail price is $150.00 plus $7.00 for insured shipping.

2. Here's the deal. When there are more people who want a book than there are copies available, someone is always going to be disappointed. Our primary concern is to support those customers who have been supporting us by purchasing books directly from us and to allow as many people as possible to get copies. We have tried to come up with the fairest solution possible with these customers in mind.

Those of you who have a signed and numbered copy of Stephen King's THE DARK TOWER IV: WIZARD AND GLASS will be able to purchase a copy of the signed and numbered edition of BLACK HOUSE. The price is $225.00 plus $7.00 for insured shipping.

However if you do not own a copy of the signed and numbered WIZARD AND GLASS, we will be announcing in about 3 weeks how we will be selling extra/unclaimed copies of BLACK HOUSE. Please do not call us or email us about this before then.

TO ORDER VISIT http://www.grantbooks.com/blackhouseorders.html

a) Print out the page and mail it to us with a check/money order or your credit card information.
or
b) Fill out the form and submit your order over the internet.
or
c) Telephone us at the office (603) 778-7191.
or
d) Fax us at (603) 778-7191 (non-dedicated line).


We will accept orders up until 1 December 2001. Any lottery we do will be after that date.

We will send you confirmation of your order.

Orders for the slipcased matching set of THE TALISMAN and BLACK HOUSE can be placed the same way. If you order this and the signed BLACK HOUSEwe will send the signed edition when it is ready and the unsigned edition(s) later.

We will not charge your credit card until just before we ship your order.

Customers who have a signed and numbered THE DARK TOWER IV: WIZARD AND GLASS AND a signed and numbered THE TALISMAN (1,200 copy edition) will have first preference to purchase the matching numbered BLACK HOUSE.



There is another live version of "L.T.'s Theory of Pets" available FREE of charge for download at BN.com!

http://www.barnesandnoble.com/bookshelf/horror/king/king.asp



The new paperback edition of The Talisman is now out. As promised it contains the first chapter of Black House. The chapter is 18 pages long. The hard cover edition is due out in Sepetember. Grant will be doing a special limited edition due out possibly late this year.



TNT is adapting Stephen King's Salem's Lot into a four-hour mini-series and according to The Hollywood Reporter screenwriter Peter Filardi ("Flatliners," "The Craft") will adapt the novel. Producer Mark Wolper ("The Mists of Avalon") hopes to have the same jarring affect on today's audiences, as did the 1979 version starring David Soul and James Mason. According to E! the miniseries will air next season.



Stephen King's latest project is a prime-time television series for ABC about a hospital with a spooky past, his office said. "The Kingdom" to be aired during the 2002-2003 season, is based on director Lars von Trier's Danish TV miniseries that has gained a cult following. Critics have called it a cross between "Twin Peaks" and "E.R." "Steve discovered this in a video store when he was in Colorado working on 'The Shining,'" said Marsha DeFilippo, a spokeswoman for the author. "He really liked it and was interested in doing it," DeFilippo said. ABC executives said the series will feature tales of a haunted hospital built over an ancient graveyard. It will begin with a two-hour installment, followed by 13 one-hour episodes. "Stephen King is the master of terrifying tales," said Tom Mazza, president of Network Television, Columbia TriStar Television, one of the co-producers of the series. "It's exciting that we're putting his words into motion for television."



King has released an audio book called LT's Theory of Pets. The story originally appeared in the special limited edition Six Stories.



Here's a link to a review of upcoming and current film adaptations of King's work: 13thstreet.com



Black House will be the next King/Peter Straub novel. It is due out in stores in August. In aboue three weeks parts of the novel will be online for readers to enjoy. Black House will answer many questions you may have about the Crimson King, who/what are Breakers, how does Ted Brautigan fit in, etc. It will be the closest thing to a DT novel you'll see before the fall of 2003. Stephen King is planning a return to the gunslinger, but first must satisfy a number of other commitments, including an introduction to a new edition of M.G. Lewis's classic novel The Monk, and an essay on horror movies for the noted genre publication Fangoria.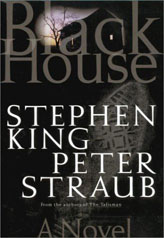 The US cover of Black House

The Hollywood Reporter is reporting that filmmaker Lawrence Kasdan has come aboard to direct and produce the feature adaptation of Stephen King's best-selling novel "The Dreamcatcher" for Warner Bros.-based Castle Rock Entertainment. There is no start date yet. "Dreamcatcher," which is being adapted by William Goldman, is a thriller about four childhood friends who share a special relationship after having performed a heroic act. Years later, they must reunite for another heroic act -- to save Earth from a mysterious force. The project is said to have elements of "The Green Mile" and "Stand by Me," both of which are King novels that Castle Rock has brought to the big screen.



The Girl Who Loved Tom Gordon wouldn't be shooting anytime soon. It is still very alive though. As recently as a few weeks ago, George was discussing the script with Stephen King, followed by a major re-write. The movie will be VERY faithful to the novel and that Tom Gordon himself had expressed interest in playing himself in the movie. Nothing is confirmed though.



A new web pages similar to Yahoo! but caters to Horror fans is online at Ya-Horror Search Page



Production began April 17 on The SCI FI Channel's upcoming original Firestarter miniseries, based on the Stephen King novel and starring Marguerite Moreau (Queen of the Damned), Malcolm McDowell (A Clockwork Orange), Danny Nucci (The Rock) and Dennis Hopper (Blue Velvet). The four-hour miniseries--tentatively titled Firestarter: The Next Chapter--began shooting in Salt Lake City under the direction of Robert Iscove (Cinderella), based on a script by Philip Eisner (Event Horizon).

"Firestarter: The Next Chapter" picks up the story of Charlene "Charlie" McGee (played originally by Drew Barrymore) 20 years after the events in the original book. Charlie (Moreau) has spent the past 20 years on the run from the government that created her and killed her parents. Tired of running, Charlie searches for answers to her dangerous and out-of-control psychic fire-starting powers. She discovers those answers at the university that ran secret mind-altering experiments on her parents.

Rainbird (McDowell), a sociopathic agent who wants to control Charlie's powers, has finally caught up with her. The secret experiments never stopped, and now Rainbird has a human arsenal of powerful children with strange psychic abilities with which to catch Charlie. In the coming battle, Charlie's only chance for survival might be a turncoat government agent (Nucci) and half-mad character named Richardson (Hopper).

The mini-series is tentatively scheduled to air in December



Order your copy of the upcoming Stephen King book Dreamcatcher! The newest book, Dreamcatcher, from King was released on March 20th. Amazon.com is taking orders now!



Dolan's Cadillac: Sylvester Stallone is confirmed to star as Jimmy Dolan, a local mob boss. Kevin Bacon is currently in negotiations to join the film as Tom Robinson, a science teacher and husband who gets King-style revenge for his innocent Francey's murder (a mob hit to protect Jimmy Dolan). The project is scheduled to start production in May. Read a review of the script.




UPN's development slate for the 2001-2002 season includes a series based on the Stephen King novel THE DEAD ZONE from Michael Piller (Star Trek: Voyager).



Rose Red will be a mini-series about a group of psychics taken to a famous mansion [Rose Red] to awaken the ghosts and learn its secret. The basic mystery of the house revolves around a wealthy executive and his family who returned from vacation and mysteriously died -- except for the wife who learned she'll stay alive if she continues adding onto the house. King will have a cameo appearance as a delivery boy. The mini-series will air in February 2002.



Paranoid is a new film based on a 100 line poem in Skeleton Crew, this short adaptation by director and cinematographer Jay Holben will be released on DVD (with the magazine Total Movie) on March 15, 2001 and then on the Internetin the spring of 2001. Check out the official web site at http://www.paranoidthemovie.com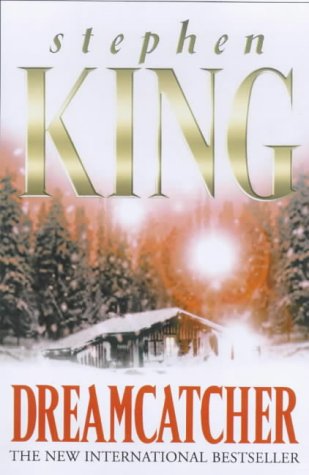 This is the UK cover from Hodder & Stoughton

Stephen King and John Mellencamp are collaborating on a haunted musical (currently still without title). The storyline is about two brothers who are very competative and dislike each other immensely. Their father takes them to the family cabin which they hadn't been to since they were kids. It is there that the brothers discover they have a few skeletons in the family closet. It seems their father had had two older brothers who hated and killed each other in that very same cabin. King has already written a synopsis of the show and won over financial backers. Mellencamp has already written four songs. The show could be ready for the fall 2001 season.



Riding The Bullet is being adapted into a feature-length film by Mick Garris who has completed writing the screenplay. Since this is a short story, elements will be added to the original story in the movie.



Peter Straub announced that there will be a limited edition of Black House, the sequel to The Talisman. It will be published by Donald M. Grant. Do not contact Grant about this book yet, though. Try them in about six months. Grant's web site is www.grantbooks.com



The transcript of the Stephen King AOL Chat from October 10, 2000 has been placed online Here.



On Writing is available online from Amazon.com. Click HERE to buy it now.




Mitch Alden, a songwriter and performer has written and recorded a tune titled 'Other Worlds'. To quote Mitch on describing the tune, 'It's all about Jake's fall, and how Roland deals with the emotions and messages behind it. if anyone has enjoyed the "Dark Tower" series, I know they'll really dig this tune...' So you want to hear it, click here to download Other Worlds. You will need an MP3 player to listen to it once you have it. I would say I was impressed... great tune!! You can click on the image below to go to the band's home page and grab their full CD.




Read the transcript of the AOL interview here.



The Observer has published a new interview with Stephen King on their web site. This is an uncensored interview and gives details of information never before revealed to King fans. This is an ecxellent interview. Go here to read the 2 part interview.



Stephen King's short story "The Man in the Black Suit" is now in planning stage to be made into a music theater piece by American Opera Projects. It will be premiering sometime in 2001.



You can buy Stephen King's software companion 'F13' online from Amazon.com. Click on the image below to buy it now.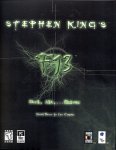 There are plans for another short story to be released electronically which King has described as a "bridge" between the two Talisman novels. It was actually this story which gave Vicinenza (King's agent) the idea to do the e-Release. That story, though, won't come out until nearer the release date of Talisman 2, which will probably be over a year from now.



Stephen King's assistant reported that "Riding the Bullet" and the "Blood & Smoke" collection will be available in hard copy as part of the short story collection which is the third book due in Stephen's contract with Simon & Schuster. This is good news for all the fans who are upset that they cannot print out the "Riding the Bullet" story to read offline.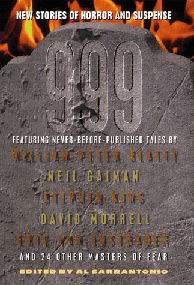 FROM A BUICK 8 is the title of a newly completed manuscript by King. The irony is that in this novel one of the characters is hit by a car. King's agent, Chuck Veril, said the following about the book: "A car striking a person on the side of the road is part of King's newly completed manuscript, tentatively titled "From A Buick 8". The book is not under contract, so no release date is set. There's a reference early on to a patrolman stopping a car on the side of the road. "When he approaches the car, he is hit by a passing car." From The Bangor Daily News (June 22nd)



Read an essay written by Stephen King.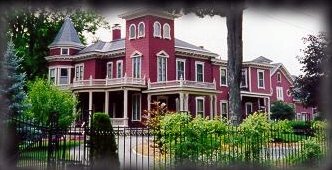 Stephen King's Maine Home
---
Looking for some other Stephen King material? Check with Amazon.com below and you'll probably find it there!

---
---